Vatera ... sun, sea and 10km of sandy beach!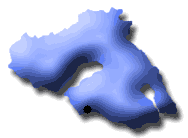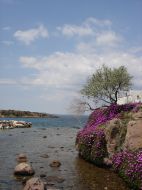 Welcome to one of the most idyllic and unspoiled areas of Lesvos Island.
If you want peace and quiet, rest and relaxation, warm seas and a laid back atmosphere combined with an incomparable beauty and tranquility ... you will find it here in Vatera.
Just 50 km from the island's capital of Mytilini you will find the sea side village of Vatera, and the longest beach on the island.
Although this in itself should dictate a prime site for tourist development, as yet Vatera has remained thankfully unspoiled and unaffected by the masses.
It does however offer the visitor all the modern amenities necessary to enjoy a stay here and there are some wonderful apartments and hotels from which to base your stay on the island, not to mention the beautiful scenery.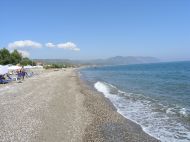 The magnificent beach of Vatera, has been rated as one of the best beaches of the Mediterranean.
It is 10 km long and 40m wide, affording a feeling of spaciousness and openness.
It is well protected by the summer northern winds, and repeatedly has been awarded the Blue Flag of the EEC for its cleanliness and clear unpolluted waters.
Vatera beach is an ideal place for swimming, water sports, fishing and sailing and is safe for children with a long sloping shallow shelf into the sea.
Accommodation in Vatera
HOTEL

Places of Interest
Natural History Museum
Wildlife in the Vatera Area
Birdwatching / Bird Watchers in Skala Kalloni
Return to Lesvos Introduction