Skala Kalloni ... the islands bird watching centre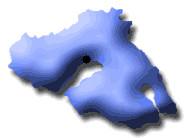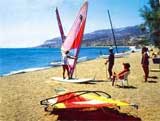 The beach resort of 'Skala' Kalloni is 3km South of the town of Kalloni and offers a great deal to visitors, especially families who enjoy the long beach with shallow waters. Sardines caught here are said top be some of the best in Greece and the daily catch is bought into the quaint but busy village harbour.
There are numerous restaurants here set along the beach and around the small village square, a tiny bakery where the bread is baked freshly throughout the day, newsagents and and gift shops.
This is also the islands bird watching centre and host to numerous species of migrant birds in early spring. The Wetland of Kallonis Gulf is one of the most significant parts of the ecologic assets of Lesvos.
The coastal areas that stretch perimetrically to Kallonis Gulf consist a unified ecologic system, as this area is consisted of a mosaic of salt-pits, small rivers and torrents estuaries, reedy-areas, pine-trees woods and olive groves.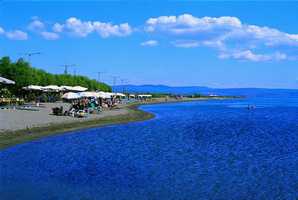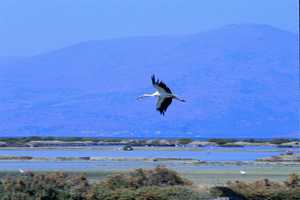 So all these wetlands give natural shelter and become proper place for reproduction to numerous rare and protected species of birds. The last years, the activity of bird-watching at the particular wetland has flourished. The best season for this activity is in spring or in autumn.
Among others, the particular area has an extremely rich flora so as a conclusion we can say that the wetland of Kallonis Gulf does not only contribute in offering shelter to various species of birds, but also in the preservation of the area's bio-diversity. We can say that the Wetland, except from the ecologic and economic significance, has an aesthetic significance too.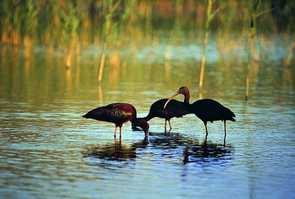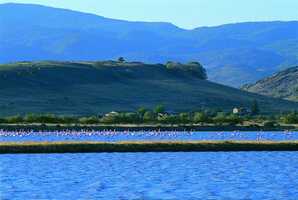 The market town of Kalloni is located 45km west of Mytilini. In many ways one could say that Kalloni is at the 'centre' of Lesvos Island and is the main intersection for buses. Many branches of major banks are situated here too as well as supermarkets and a good selection of shops.
Accommodation in Skala Kalloni
Places of Interest
Birdwatching / Bird Watchers in Skala Kalloni
Wildlife in the Vatera Area
Return to Lesvos Introduction