Thermi ... with its natural thermal springs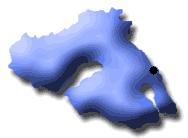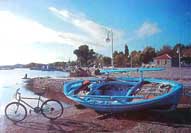 Thermi is located on the North East of the island of Lesvos, only a few kilometers from the Capital City of Mytilini.
The area is totally unspoiled by tourism and retains the quiet traditions and grace of real Greece, not to mention numerous archeological sites and of course the natural thermal springs of Skala Thermi.
Swimming or lying on the beach, walking behind the main street on ancient narrow roads under the olive trees and through the orange and lemon groves, you realise that every stone, every tree has its own ancient story to tell you. This is because Thermi is a place, which has been inhabited for more than 5 000 years.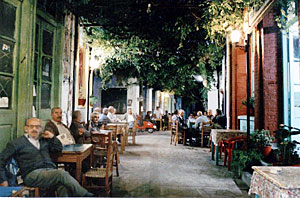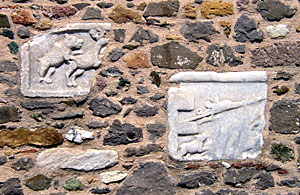 Thermi was the name chosen by the Romans when they built the original thermal baths which were fed from the natural hot springs and eventually, the location was transformed into a holiday resort.
The goddess Artemis, protector of thermal springs, was worshipped here. Excavations in search of her temple have revealed the ruins of thermal baths, a Roman road and shops. Although the temple has not yet been found, marble reliefs, inscriptions, Ionian and Corinthian columns appear in the stone walls of all traditional buildings of Thermi.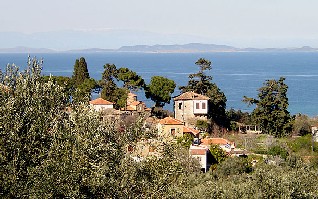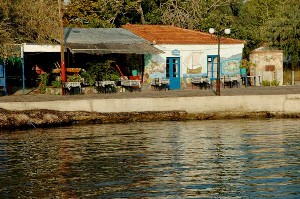 Accommodation in Thermi
Places of Interest
Return to Lesvos Introduction