Eressos ... a charming, unspoiled and traditional Greek village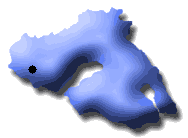 Eressos is situated on the South-Western part of Lesvos Island, 90km from the capital Mytilini. Eressos Village, sometimes known as the 'winter village' is located 4km inland from the popular and more well known Skala Eressos. Eressos dates back to the 16th century and was built as an inland settlement to protect against the increase of marauding pirates who frequently invaded the bay of Eressos and the original seaside settlement of Skala Eressos.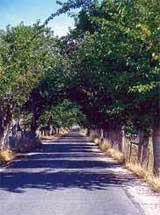 Today the villagers move between the two settlements traveling down to 'Skala' during the summer months and back up to Eressos during the winter months, hence the name 'winter village'. Of course there is an all year round population in both settlements and the local school as well a the municipal town hall and other local offices are located in the village of Eressos all year round.
On the main square (plateia) of Eressos you will find some great restaurants and shops.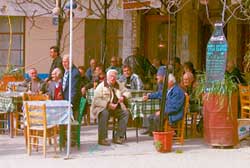 It's a picturesque place for a coffee or ouzo with mezze. At walking distance you will find the three churches of Maria, St. Constantine and St. Irene. Everywhere you look you will see traditional houses, composed from rock and with lovely gardens with flowers.
Behind the main square you will find the imposing "Theofrastion" school, which shows elements of classic architecture, and today is used as elementary, junior high, and high school.
Accommodation in Eressos
Places of Interest
Pithari Monastery
Skala Eressos Village
The Petrified Forest of Lesvos - Protected Natural Monument
Sigri Village
Return to Lesvos Introduction