Archeological Survey of Thermi
Conducted by WINIFRED LAMB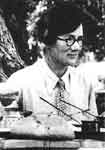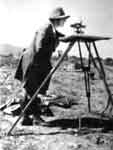 Excavations in Thermi first took place in 1929 by Winifred Lamb and continued until 1931. The excavation had five phases. Within the first season of excavation Lamb had unearthed evidence of an early Bronze age settlement which before excavation had the appearance of a low mound. Lamb likened the stratigraphy of the site to the phases of excavations at Troy.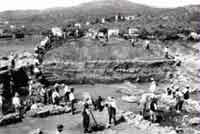 In the first and final two phases stone built houses with earthen floors were grouped together in blocks divided off from each other by streets. In the third, fourth and fifth phases mud brick was employed in the building of the houses. In many of the houses shelves, seats or small platforms and hearths were discovered. A large quantity of stone tools, worked animal bone, pottery and some metal objects, mostly pins but some jewellery were also found. Lamb identified possible religious as well as storage areas within all phases of the ancient towns. It is possible although not substantiated that there was a fortification wall built around the latest phase of the early Bronze age occupation sequence.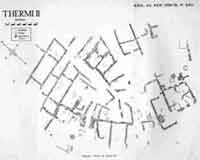 Plans of the excavation area and the Bronze Age settlement are currently held in the Fitzwilliam Museum, Cambridge, England.
Lamb believed that the site was first occupied by people from Anatolia before 3000 BC, these people distinguishable by a peculiar type of black pottery. However soon after its establishment Thermi became more associated with the Cycladic islands. Evidence of this connection comes in the form of the extensive amount of Cycladic pottery, bowls and figurines found during the Thermi excavations. Although there was some evidence to suggest that the inhabitants may have had contact with those of Troy this was limited, and during the phases when Troy was unoccupied Thermi continued to flourish.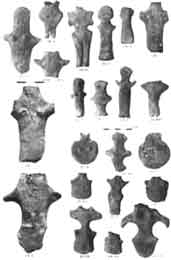 In her final season of excavation Lamb revealed the Late Bronze age settlement at Thermi which was identifiable by copies of Mycenaean pottery and actual imports. Also she identified some oval shaped houses, different from those which had been constructed in the early Bronze age which she associated with the Late Bronze age. Lamb believed that the town was finally and totally destroyed by large scale destruction and fire.